Tanzania Journal of Science and Technology
View Journal | Current Issue | Register
Huria Journal
Huria provides a forum for exchange of views and ideas between academicians and scholars in various fields but particularly in distance education. Papers are welcomed from academics, researchers, trainers in distance education, educationalists and policy makers.
View Journal | Current Issue | Register
Journal of Issues and Practice in Education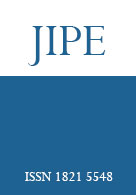 It is a pleasure for the Editorial Board of JIPE to see such good level of subscription to our Journal that amounted to 12 entries for Volume 6, issue # 1 of JIPE. The articles are greatly varied in themes, reflecting the diversity of our readership
View Journal | Current Issue | Register
Africa Resource Development Journals
Welcome to the first issue of volume two of the African Resources Development Journal. This Journal continued to be an international forum engendered to publish articles which expose potentials and challenges available in Africa in the exploitation and fully utilization of its abundant natural resources for sustainable development of the continent. Interestingly, the editorial team continued to receive several manuscripts from different parts of Africa addressing the utilization of the African natural resource potential. After passing through a double blind independent peer-review, ten articles were recommended for publication in this issue.
View Journal | Current Issue | Register
Africa Journal of Economic Review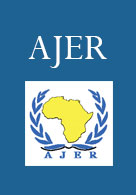 The economic performance of Rwanda from 1973 to 2011 can be analysed as a historical transformation of three periods and two political regimes namely; the pre-genocide period, the period of conflict and genocide; and the post-genocide period. The main economic characteristics of the three periods are distinguishable as follows:
View Journal | Current Issue | Register
Pan-African Journal of Business Management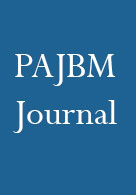 The Journal is produced by the Faculty of Business and Management at The Open University of Tanzania. It will accept theoretical, conceptual and research based papers in a wide range of topics on business management concerning Africa. It also accepts cases, book reviews and summaries of dissertations.